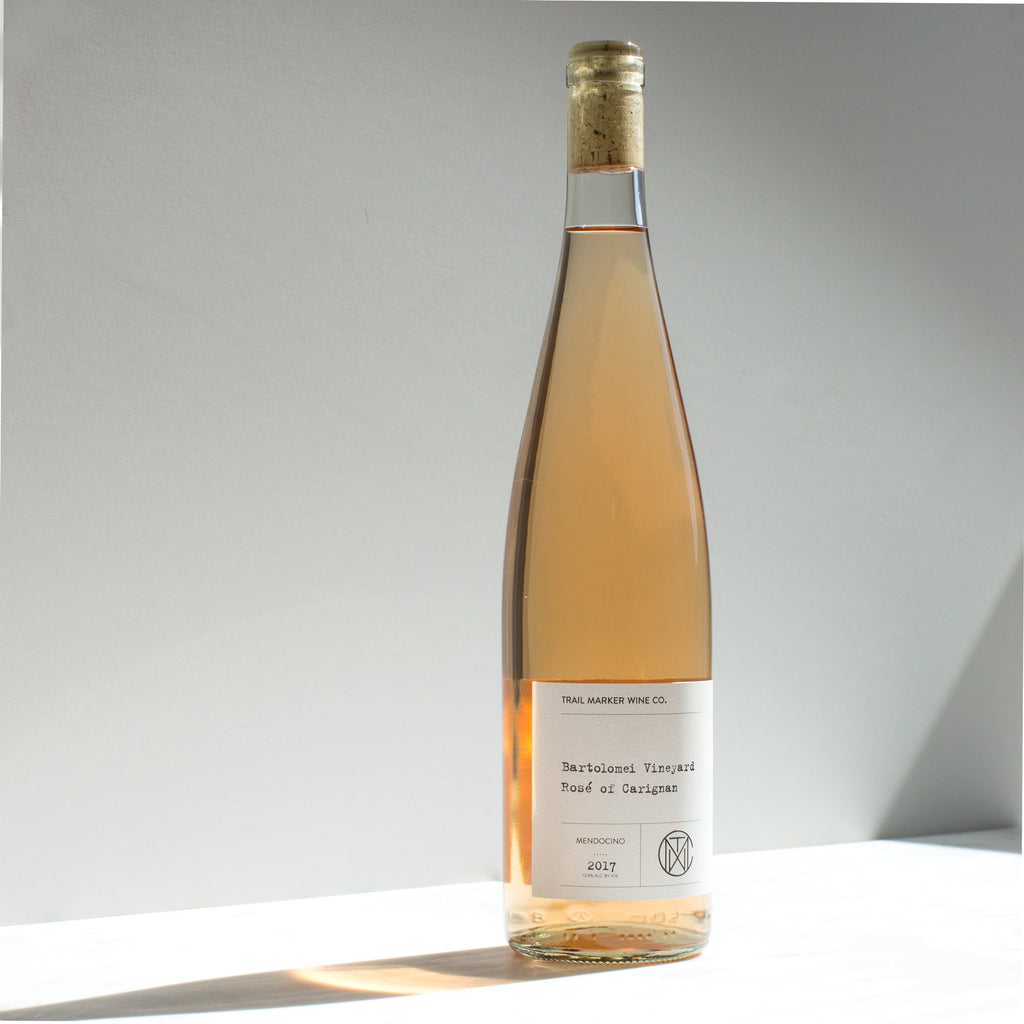 Trail Marker Wine Co.
2022 Bartolomei Vineyard rosé of Carignan
APPEARANCE: bleached carmine
AROMAS:
tangerine, fresh cut strawberries
FLAVORS:
acid-driven, tangerine oil watermelon rind
BODY: 
light, refreshing body,
 quick finish
NOTES:
This historical California vineyard has been in the Bartolemei family since the 1800's and the Carignan was planted in the early 1930's & late 1940's (between WWII). These dry farmed, head-trained vines look more like crooked trees shooting up from red rock soil -- a truly stunning place to grow the Southern Rhone varietal. 
The resulting rosé showcases a beautiful, crisp acidity and an elegant palate that pleads for brunches, BBQs and beach days.

Enjoy a bottle (or case!) today.
---
Share this Product
---
More from this collection